Multi-Generational Giving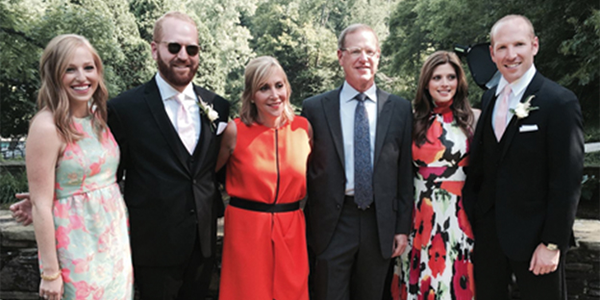 Meet the Zelmans
Many Jewish Cleveland families are seeking ways to engage in multi-generational philanthropy. We asked Ann Garson, Managing Director of Funds and Foundations at the Jewish Federation of Cleveland to explain the recent surge of interest.
WHY IS MULTI-GENERATIONAL GIVING BECOMING MORE POPULAR?
Across the nation, the largest transfer of wealth from one generation to the next is taking place. Parents and grandparents are realizing they haven't shared their underlying motivations and meaning behind their giving. They seek to be understood, to involve the next generation, and to pass on thier cherished values.
HOW CAN THE FEDERATION HELP?
We are helping families get these conversations started. They know how to transfer valuables, but how do they pass on values?
We create a safe space where trust is built and all family members can participate equally. We facilitate healthy collaborative family discussions around philanthropic goals, priorities, and values. Ultimately, we help navigate how a family legacy can continue on.
A family foundation can provide the structure and environment where multi-generational philanthropy can evolve and grow. It's just one way that a family can engage to make an impact.
WHAT IS THE OUTCOME?
When a family engages in multi-generational giving, they are changed by it. They listen to each other and share in new ways across generations in a safe setting.
Really, the process is the product. And, it's happening here through a Jewish lens.
---
We Asked the Zelmans to Describe Their Experience
DAN
Legacy - Bringing our adult children into the conversation helps them to see what we value and helps to ensure that they continue it beyond our lifetimes.
ELLEN
Gratitude - Through our family foundation, each family member has a voice and the Federation facilitates and enhances our giving back to the community.
ANDREW
Heartfelt - Family philanthropy brings us closer as we listen to each other and discuss grantmaking that will have impact on others.
BRETT
Rewarding - Working together as a family in philanthropy allows us to see our morals and values go from an individual level to a shared family value.
KARA
Togetherness - It is amazing to work together as a family, compromising sometimes to make sure we are all satisfied with the grant decisions.
More Info
Contact Us