Lion of Judah Endowment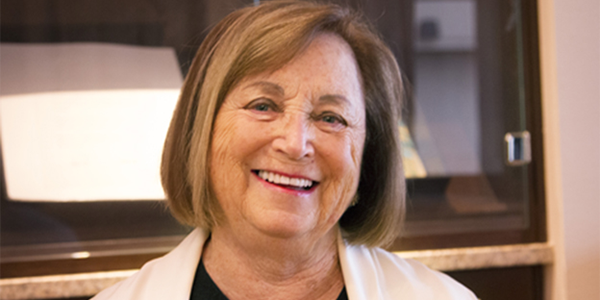 Meet Peggy Garson
I WAS RAISED IN AN ENVIRONMENT THAT ALWAYS INVOLVED TIKKUN OLUM (REPAIRING THE WORLD). MY MOTHER USED HER EXPERIENCE IN SOCIAL WORK AS A VOLUNTEER FOR FEDERATION - ONE OF HER MAJOR LIFE-LONG COMMITMENTS.
I began giving at age 10. Like my mother, giving to Federation has been a life-long commitment for me. Through my involvement, I feel part of something bigger than myself.
I have a sense of belonging to an organization with a world-wide reputation of generosity that grounds me in the larger Jewish world.
The year I became Chair of Women's division, I also became a Lion of Judah*. I felt strongly about setting a philanthropic example. Being part of a group of Jewish women is very significant to me. These number of years later, the relationships I have developed and maintained over the decades, both with staff and with other lay leaders, are among my most cherished.
As the years went by and my annual gift continued to rise, I found myself considering a Ruby Lion level gift and ultimately the decision brought me back to my childhood. In my mother's day, the Lion giving society had yet to be created so I decided, and continue to think about my gift in this way: in my heart half my Ruby Lion gift is in my mother's name and half is in my name.
I created my Ruby Lion of Judah Endowment (RLOJE) by naming the Federation in my last will and testament. It's was so easy to do and I rest assured that the Federation will receive a portion of my assets after I pass. Talking with my financial advisor helped me understand and make the right decision for me and my family.
I enjoy knowing that my children and grandchildren are watching me and how I live my philanthropic life, as I watched and followed my mother and grandmother. I am comforted beyond words to know that my endowment will last through generations of those I won't know; but, they will know me through my forever gift.
*Lions of Judah are women who make individual gifts of $5,000 or more to the annual Campaign for Jewish Needs.
*Ruby Lions are women who make individual gifts of $10,000 or more to the annual Campaign for Jewish Needs.
More Info
Contact Us