Charitable Gift Annuity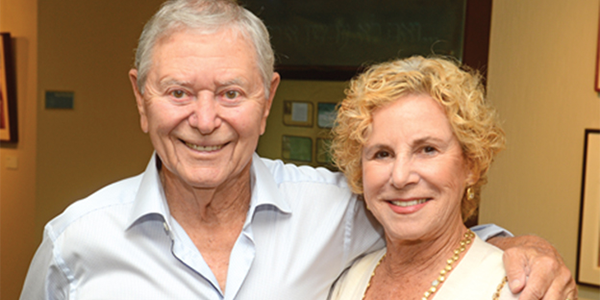 Meet the Moores
IN OUR SIXTY YEARS OF MARRIAGE, WE HAVE ALWAYS CONSIDERED OUR PHILANTHROPY AS A COUPLE.
We moved to Cleveland in the 1960's, and quickly learned that the Jewish Federation of Cleveland was an integral part of Jewish life. We got involved volunteering with the Federation's Campaign for Jewish Needs.
By then, we were aware of the myriad of organizations that Federation supports, including Israel. We felt good about our contribution.
When we began looking for a vehicle to make more significant contributions to our favorite charities we came across the definition of a Charitable Gift Annuity. It looked like a win-win to us.
Through Charitable Gift Annuities we were able to make legacy gifts to the Federation while earning significant interest on that money while we are alive. At the time, the interest earned was significantly higher than the going rates. That was appealing, as was the immediate tax deduction it afforded us.
We believe creating a Charitable Gift Annuity has helped us achieve our philanthropic goals without losing important cash flow. It is a satisfying feeling knowing that, after death, our legacy can live on helping people in need both here and in Israel.
More info about Charitable Gift Annuities
Contact Us